Sand Blasting Services in Bozeman, MT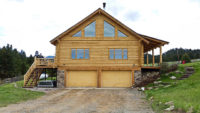 Restoration Services
Timber Restoration
Mold Remediation
Fire Damage
Brick Restoration
Deck Restoration
Paint Stripping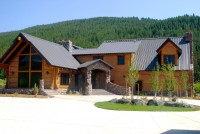 Driveways, Parking Lots
and Sidewalks
Pressure Washing
Stripe Removal
Cleaning Treatments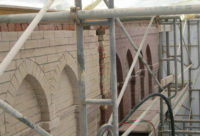 Media and Sand Blasting
Automobiles & Heavy Equipment
Municipal Infrastructure
Repurposed Building Materials
Asphalt or Concrete Parking Lots
Brick and Masonry
Timbers, Decks and Wood
About Blasting Technologies, Inc.
Blasting Technologies was founded by brothers Lee and Cal Arnold to provide their unique services throughout the region. Each day they work hard to and enjoy building positive relationships with their clientele. Quality service for a competitive price has become the hallmark of their business.
Blasting Technologies also takes pride in the people that work within the company itself. Their employees have a reputation for an outstanding work ethic as well as an honest character.
Over the years, and as the company has grown, Blasting Technologies has expanded to offer a full range of media blasting for automobiles, heavy equipment, building exteriors as well as fire and mold remediation.